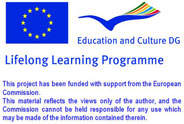 Art Sources Review
Title of Product
:
Maria Sybilla Merian (1647 - 1717)
Country
:

Germany
Century
:
1600 - The 17th Century
Topic
:
Maria Sybilla Merian
Name of Author(s)
: Metropolitan State College of Denver
Name of Producer
: s. oben
Language/s of Product
: Deutsch und Englisch
Target Group
: Schüler und an Wissenschaft und Kunst interessierte Laien
Objectives & Structure
:
Diese Seite behandelt das Leben und Werk von MS Merian. Der Umfang der Informationen auf dieser Seite ist relativ überschaubar.
Description of contents
:
s.o.
Evaluation and Comments
:
Clarity of structure, logical sequence of contents
: good
Usability / easiness of navigation
: good
The website is interesting / stimulating
: good
Educational and learning value
: good
Quality and relevancy of content
: excellent
Compatibility of the content with the target group
: excellent
Description of how the website can be used with the students:
:
Zum Einstieg in das Thema MS Merian. Einführung. Es werden einige Links angegeben, die in weitere Quellen führen.
Insgesamt jedoch wenig ergiebige Quelle
Evaluation Date
: 22.4.2009
Country
: Deutschland/Germany
Comments about this product
---
Michelangelo - Copyright 2008 - This project has been funded with support from the European Commission



Materiale fotografico: ©
Pavel Losevsky
|
Dreamstime.com