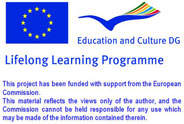 Art Sources Review
Title of Product
:
Madonna z Goźlic znakomitym przykładem Romańskiego w XIII w.
Country
:

Poland
Century
:
1200 - The 13th Century
Topic
:
Madonna z Goźlic znakomitym przykładem Romańskiego w XIII w.
Name of Author(s)
: Małgorzata Fugiel - Kuźmińska
Name of Producer
: informacja ze strony internetowej art-www.albumy
Language/s of Product
: Polski
Target Group
: grupa ogólna
Overall Evaluation
: excellent
Availability of community
:
Newsgroup
Description of contents
:
To właśnie stąd pochodzi słynna Madonna z Goźlic - figura trzymającej Dzieciątko Madonny najprawdopodobniej znajdowała się w tympanonie, a odkryta została w 1915 roku przy okazji likwidowania zniszczeń wojennych. Madonna ma około 65 centymetrów wysokości, oczy zalane ołowiem, na głowie ma diadem, a ubrana jest w szatę zdobioną delikatnym ornamentem. Jest dostojna, trzyma - jak na romańską Madonnę przystało - postać Jezusa w pozie tronującej (warto ją porównać z Madonną z kościoła w Wysocicach). Historycy sztuki dopatrują się tutaj wpływów sztuki francuskiej - kto wie, może było to efektem oddziaływania pobliskiego, koprzywnickiego klasztoru cystersów, którzy na Ziemię Sandomierską przybyli z Burgundii? Dzisiaj rzeźba ta znajduje się w Muzeum Diecezjalnym w Sandomierzu, czyli w tzw. Domu Długosza (przy okazji zwiedzania kościoła św. Jakuba warto tam zajrzeć).
Evaluation and Comments
:
Overall Evaluation
: excellent
Clarity of structure, logical sequence of contents
: excellent
Usability / easiness of navigation
: excellent
The website is interesting / stimulating
: excellent
Educational and learning value
: excellent
Quality and relevancy of content
: excellent
Compatibility of the content with the target group
: excellent
Suitability and quality of graphic interface
: excellent
Degree and quality of interaction
: excellent
Exploitation of the electronic potential
: excellent
Availability and quality of simulation exercises
: excellent
Quality of the evaluation tools
: excellent
Possibility of printing/saving material or tests
: excellent
Evaluation Date
: 03.01.2009
Name of teacher
: Kamila Kucharska
Subjects Taught
: sztuka piękna
Comments about this product
---
Michelangelo - Copyright 2008 - This project has been funded with support from the European Commission



Materiale fotografico: ©
Pavel Losevsky
|
Dreamstime.com