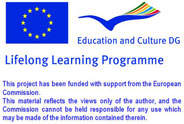 Art Sources Review
Title of Product
:
Kościół Piotra i Pawła, relikty z XII wieku.
Country
:

Poland
Century
:
1100 - The 12th Century
Topic
:
Kościół Piotra i Pawła, relikty z XII wieku.
Name of Author(s)
: Małgorzta Fugiel - Kuźminska
Name of Producer
: informacja internetowa ze strony " albumy.pl"
Language/s of Product
: Polski
Target Group
: grupa ogólna
Overall Evaluation
: excellent
Availability of community
:
Newsgroup
Description of contents
:
Była to niewielka, jednonawowa świątynia zamknięta od wschodu apsydą, od zachodu posiadająca emporę (zachował się fundament filara). Do dziś zachowały się jedynie romańskie ściany dzisiejszego prezbiterium, które powstało z romańskiej nawy po rozbudowie kościoła.
Po stronie północnej odsłonięto nad późniejszą nadbudówką fragment ściany z widocznym rozglifionym obustronnie okienkiem, którego półkoliste zamknięcie nieśmiało wystaje zza blaszanego daszku.
Evaluation and Comments
:
Overall Evaluation
: excellent
Clarity of structure, logical sequence of contents
: excellent
Usability / easiness of navigation
: excellent
The website is interesting / stimulating
: excellent
Educational and learning value
: excellent
Quality and relevancy of content
: excellent
Compatibility of the content with the target group
: excellent
Suitability and quality of graphic interface
: excellent
Degree and quality of interaction
: excellent
Exploitation of the electronic potential
: excellent
Availability and quality of simulation exercises
: excellent
Quality of the evaluation tools
: excellent
Possibility of printing/saving material or tests
: excellent
Evaluation Date
: 03.01.2009
Name of teacher
: Kamila Kucharska
Subjects Taught
: sztuka piękna
Comments about this product
---
Michelangelo - Copyright 2008 - This project has been funded with support from the European Commission



Materiale fotografico: ©
Pavel Losevsky
|
Dreamstime.com