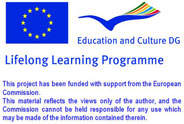 Art Sources Review
Title of Product
:
The Cathedral Of Cologne ( Originally Published Early 1900's )
Country
:

Germany
Century
:
1200 - The 13th Century
Name of Producer
: "Old and Sold"
Language/s of Product
: English
Target Group
: Persons interested in antiquities
Overall Evaluation
: excellent
Availability of community
:
Chat
auction-plattform
Objectives & Structure
:
This text is not structured in the way a database should be. It is a kind of legend about how the cathdral was made.
Description of contents
:
This is a story about how the cathedral came into being: It is the story of a very desperate builder and his deal with satan who gave him some idea how to construct the cathedral.
Evaluation and Comments
:
Overall Evaluation
: excellent
Clarity of structure, logical sequence of contents
: excellent
Usability / easiness of navigation
: excellent
The website is interesting / stimulating
: excellent
Educational and learning value
: excellent
Quality and relevancy of content
: excellent
Description of how the website can be used with the students:
:
This source is a very stimulating one for younger children (8 - 14). It can be used to approach the materia: How the Cologne Cathedral was planned and how long it took to complete it (which somehow never was fact - there is always work to do).
Comments:
:
very nice and amusing story about the Cologne Cathedral
Evaluation Date
: 23.9.2008
Comments about this product
---
Michelangelo - Copyright 2008 - This project has been funded with support from the European Commission



Materiale fotografico: ©
Pavel Losevsky
|
Dreamstime.com