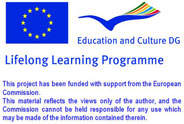 1500 - The 16th Century
The second half of the century was consumed with wars of religion including the French Wars of Religion, the Eighty Years War in Spain and the Netherlands, the Anglo-Spanish Wars and resulting Spanish and English Armadas. The century witnessed Henry VIII declare himself head of the Church of England and disestablish the monasteries and the Protestant Reformation, Lutherism and Calvinism cause social changes throughout Europe. The century was a time for European explorations as a French cartographer created the Mercator New World map projection and Portuguese merchants set up trade routes in China creating turning point in Chinese history and a craze in Europe for Chinese porcelain. The century saw the first shipment of African slaves sent to Cuba and European explorations and colonisations bring diseases to South American populations.
In the sixteenth century the renaissance in Italy was peaking and spreading north. In England the Elizabethan era was considered heart of the English Renaissance and William Shakespeare was writing his plays.
Artist/ArtWork
Historical Map
Michelangelo - Copyright 2008 - This project has been funded with support from the European Commission



Materiale fotografico: ©
Pavel Losevsky
|
Dreamstime.com