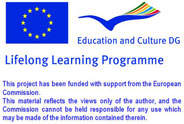 Art Sources Review
Title of Product
:
Klasztor w Tyńcu
Country
:

Poland
Century
:
1400 - The 15th Century
Name of Author(s)
: Janusz Bogdanowski
Name of Producer
: informacja internetowa www.zamki.pl
Language/s of Product
: Polski
Target Group
: grupa ogólna
Overall Evaluation
: excellent
Availability of community
:
Newsgroup
Description of contents
:
Opactwo benedyktyńskie w podkrakowskim Tyńcu założone zostało w 1044 z fundacji księcia Kazimierza Odnowiciela*, syna Mieszka II. Pobudowano je na korzeniu starszego grodu, na naturalnie obronnym wzniesieniu, tuż nad brzegiem Wisły. Pierwszym opatem Tyńca został Aron, pełniący zarazem funkcję biskupa krakowskiego. Początkowo na wzgórzu dominowało budownictwo drewniane, ale już w 2. połowie XI stulecia wzniesiono zespół kamiennych budowli z trójnawową bazyliką romańską, której fragmenty przetrwały do dziś. W pierwszej połowie XIII stulecia założenie klasztorne zostało otoczone kamiennym murem obwodowym z basztami. Nie uratowało go to jednak od zniszczeń, będących efektem najazdu tatarskiego w roku 1260. Po odbudowie wzgórze ufortyfikowano i obsadzono stałą załogą. Na terenie opactwa, w miejscu dzisiejszej opatówki (budynek, gdzie opat przyjmował zacnych gości) wzniesiono zamek. Miał on prawdopodobnie plan trójkąta, z jedną wieżą nad skarpą wiślaną. Zamek ów pełnił funkcję nadgranicznej warowni do XV wieku. Przesunięcie się granicy państwa polskiego wpłynęło na spadek strategicznego znaczenia budowli, mimo to wojskowa załoga królewska przebywała na terenie klasztoru do XVII wieku.
Evaluation and Comments
:
Overall Evaluation
: excellent
Clarity of structure, logical sequence of contents
: excellent
Usability / easiness of navigation
: excellent
The website is interesting / stimulating
: excellent
Educational and learning value
: excellent
Quality and relevancy of content
: excellent
Compatibility of the content with the target group
: excellent
Suitability and quality of graphic interface
: excellent
Degree and quality of interaction
: excellent
Exploitation of the electronic potential
: excellent
Availability and quality of simulation exercises
: excellent
Quality of the evaluation tools
: excellent
Possibility of printing/saving material or tests
: excellent
Evaluation Date
: 03.01.2009
Name of teacher
: Michał Seroczyński
Name of School
: CKU Sopot
Subjects Taught
: sztuka piękna
Comments about this product
---
Michelangelo - Copyright 2008 - This project has been funded with support from the European Commission



Materiale fotografico: ©
Pavel Losevsky
|
Dreamstime.com