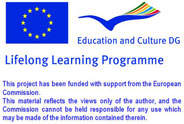 Art Sources Review
Title of Product
:
Zamek w Czerninie- przykładem architektury XIV wieku
Country
:

Poland
Century
:
1400 - The 15th Century
Topic
:
Zamek w Czerninie- przykładem architektury XIV wieku
Name of Author(s)
: Jacek Bednarek
Name of Producer
: www.zamki polskie.com
Language/s of Product
: Polski
Target Group
: grupa ogólna
Overall Evaluation
: excellent
Availability of community
:
Newsgroup
Description of contents
:
ierwsze wzmianki o wsi Schyrnino (później też Czyrna i Chirna) pochodzą z roku 1308, gdy miejscowość ta wchodziła w skład lokalnych dóbr kościelnych. W połowie XIV wieku Czernina została własnością szlachecką, a jej pierwszym znanym właścicielem był zmarły w 1423 roku Jan z Czerniny herbu Wierzbno, kasztelan międzyrzecki i późniejszy fundator zamku w Rydzynie. Jemu to właśnie przypisuje się tutaj budowę na przełomie XIV i XV wieku murowanej siedziby. Po śmierci Jana majątkiem na krótko zarządzał jego starszy syn Jocusch von der Czyrne, który ok. 1430 sprzedał dobra Magnusowi von Label. Przypuszczalnie w 1492 roku miejscowość wraz z zamkiem trafiła w ręce rodu von Dohna. Jeden z jego przedstawicieli - Henryk VII - załatwił u Władysława Jagiellończyka przywilej lokacyjny dla Czerniny, rozpoczynając tym samym złoty wiek rozwoju tej niewielkiej osady. W 1538 roku Henryk von Dohna przepisał majątek braciom von Stosch z Mojęcic, których potomkowie rozbudowali i ufortyfikowali miasto. W międzyczasie właściciele zmienili opcję na protestancką, co miało odegrać w przyszłości dużą rolę w dziejach czernińskiego zamku.
Evaluation and Comments
:
Overall Evaluation
: excellent
Clarity of structure, logical sequence of contents
: excellent
Usability / easiness of navigation
: excellent
The website is interesting / stimulating
: excellent
Educational and learning value
: excellent
Quality and relevancy of content
: excellent
Compatibility of the content with the target group
: excellent
Suitability and quality of graphic interface
: excellent
Degree and quality of interaction
: excellent
Exploitation of the electronic potential
: excellent
Availability and quality of simulation exercises
: excellent
Quality of the evaluation tools
: excellent
Possibility of printing/saving material or tests
: excellent
Evaluation Date
: 03.01.2009
Name of teacher
: Kamila Kucharska
Name of School
: CKU Sopot
Subjects Taught
: sztuka piękna
Comments about this product
---
Michelangelo - Copyright 2008 - This project has been funded with support from the European Commission



Materiale fotografico: ©
Pavel Losevsky
|
Dreamstime.com