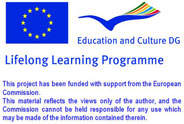 Art Sources Review
Title of Product
:
Mathis Gothart Grünewald
Country
:

Germany
Century
:
1500 - The 16th Century
Name of Author(s)
: wiki commons
Name of Producer
: wikipedia
Language/s of Product
: English / German
Target Group
: the target group of this source are teachers as well as student - with no "limitation" so far (though there could be a recommendation for secondary schools)
Website last update
: 19.7.2006
Overall Evaluation
: excellent
Objectives & Structure
:
collection of the "oevre" of Grünewald - typical wiki-commons site with a whole bundle of media-references (in thos case images of Grünewalds painings)
Description of contents
:
This site show a collection of Grünewalds paintings and details of them. It gives a good impression of his artworks.
Evaluation and Comments
:
Overall Evaluation
: excellent
Clarity of structure, logical sequence of contents
: excellent
Usability / easiness of navigation
: excellent
The website is interesting / stimulating
: excellent
Quality and relevancy of content
: excellent
Compatibility of the content with the target group
: excellent
Description of how the website can be used with the students:
:
This source can be given as an input at the beginning of a teaching unit on "Mathias Grünewald" - to give an overview. If teachers palnned further work on the topic of "Grünewald" those picture-sources could for example be use as stimulus for interpretation religious and artifical content of the paintings.
Evaluation Date
: 16.2.2009
Comments about this product
---
Michelangelo - Copyright 2008 - This project has been funded with support from the European Commission



Materiale fotografico: ©
Pavel Losevsky
|
Dreamstime.com