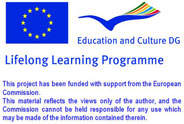 Art Sources Review
Title of Product
:
Albrecht Dürer
Country
:

Germany
Century
:
1400 - The 15th Century
Name of Author(s)
: Ann-Mette Heindorff
Name of Producer
: heindorffhus, Denmark
Language/s of Product
: English
Target Group
: philatelists, people interested in art history, all ages
Website last update
: 22-6-2008
Overall Evaluation
: excellent
Objectives & Structure
:
if you want to know something about Dürer and stamps as well - visit this website. It presents some of the best known artworks of Dürer and their copies on stamps.
His life and work a documented along those collected stamps and to each image of the stamps there is made a relation to Dürers life.
Description of contents
:
see above
Evaluation and Comments
:
Overall Evaluation
: excellent
Clarity of structure, logical sequence of contents
: excellent
Usability / easiness of navigation
: excellent
The website is interesting / stimulating
: excellent
Educational and learning value
: good
Quality and relevancy of content
: excellent
Compatibility of the content with the target group
: excellent
Suitability and quality of graphic interface
: good
Description of how the website can be used with the students:
:
Dürers artwork is common property - exspecially this website shows that his artwork survives through a lot of "media", not only galleries, movies or books, or images, but also "stamps".
Comments:
:
For Dürer there can be found such a lot of contents on the web that it is really difficult to decide which one is worth while beeing told about and which one not.
This collection of stamps is a somewhat other way to approach Dürer - therefore and to avoid boredom - this site can be used to involve some unexpected aspects of the master.
Evaluation Date
: 25.9.2008
Comments about this product
---
Michelangelo - Copyright 2008 - This project has been funded with support from the European Commission



Materiale fotografico: ©
Pavel Losevsky
|
Dreamstime.com