Pixel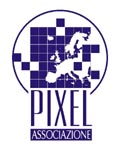 Pixel's mission is to promote an innovative approach to education, training and culture, this is done mostly by trying to exploit the best potential of ICT for education and training. Pixel has developed strong co-operation and partnerships, all over Europe, with training organisations, educational establishments, research and development centres, public authorities etc. Pixel has significant experience in the field of European cooperation and transnational collaboration. Pixel has been / is currently involved in about 40 projects financed by the European Commission in the framework of the following programmes: Socrates ODL; Socrates Minerva; Socrates Grundtvig; Socrates Lingua; Socrates Comenius; Leonardo da Vinci; eLearning; Lifelong Learning. Of those projects: 14 were developed in the field of teachers' training; 8 were developed on the field of language learning; 6 focused on research on education and training; 6 were developed in the field of training for youth; 3 were developed in the social field; 2 were developed in the field of in-company training. Pixel has coordinated / is coordinating over 40 training projects at regional level, funded by the European Social Fund. Of those projects: 22 were developed in the field of in-company training; 10 were developed in the field of training for youth to support their entrance in the labour market; 8 were developed on the field of equal opportunities. Pixel is accredited by the Italian Ministry of Education with legislative act of 25/7/2006. Also, its quality system was certified compliance with the standard UNI EN ISO 9001:2000.

Connectis s.r.l.

Connectis is formed on the basis of operating in the field of Information and Communication Technologies. Connectis covers various IT areas and focuses on software development and computer systems, the creation and production of multimedia material and computerized advertising graphics. Particular attention is given to the use and diffusion of New Technologies based on Internet use. Commercial and educational software is produced by Connectis. Connectis core business is the production of e-learning platforms.

University of Cumbria

Faculty of the Arts, created in 2007 inside the University of Cumbria. The Faculty comprises a School of Art and Design, School of Humanities, School of Media and performing arts. The University of Cumbria is the newest university in the UK, established on 01.08.07. The university was formed through the amalgamation of the former Cumbria Institute of the Arts, a specialist institution offering courses and research in visual, performing and digital arts and St Martin's College, the largest provider of teacher education in the UK. The Institute has participated in digital and visual arts projects organised and led by Pixel and has itself participated and led Grundtvig and Leonardo projects with European partners.

ZEPF. Center for Educational Research, University of Koblenz-Landau

Centre for Educational Research (ZEPF) of the University of Landau. Zepf is the pivotal research institute of the University of Koblenz-Landau, Campus Landau, currently employing 25 researchers involved in basic-oriented as well as application-oriented research in a wide range of projects. Zepf is organised in four Centres of Excellence: Education, Teaching and Learning, Advancement and Development, Health and Wellbeing. All Centres of Excellence are based on the following central competences and expertises: educational and psychological diagnostics, evaluation, and development of educational and psychological concepts and trainings.

Centre for Continuing Education

Centre for Continuing Education (CKU) of Sopot. The Centre for Continuing Education in Sopot (Poland) is a public educational institution. It has been providing education to the people aged "18+" for over 50 years. The institution prepares adults who want to obtain certificates in the area of vocational secondary education, post secondary vocational education, or are eager to update their qualifications. In the frame of the CCE functioning practice firms that offers vocational training in the para-business conditions. This strategy - balancing theoretical knowledge with practical and professional training - is helpful in creating future employees and local-employed professionals. The main aim is to adjust our curriculum to the current needs of the labour market. That's one of the reasons why the CCE is strongly involved in initiating and conducting regional, national and European dimension of co-operation.

Zinev Art Technologies Ltd.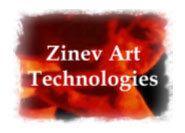 Zinev Art Technologies Ltd. has been established in the beginning of 2005 with the purpose of developing, implementing and managing European projects and providing consultations and training in the following spheres: culture, art, tourism, Internet-based activities, vocational training, EU projecting. Vocational training and increasing the qualifications of the human resources are major factors for improving the competitiveness of Bulgarian enterprises and for strengthening the capacities of the non-profit non-governmental sector. Understanding these necessities, ZAT participates in a number of initiatives, connected with provision of training and consultancy services for SMEs or persons, willing to start up their own initiatives, as well as for start-up NGOs established mainly outside Sofia, where the access to training and consultancy is quite limited.

Accademia di Belle Arti Brera di Milano (Brera University of Fine Arts)

Founded in the second half of 18th Century, the Brera Academy of Fine Arts is one of the most ancient and famous faculties of arts in Europe. The faculty is composed of internationally recognised artists who actively pursue research in art and in criticism. Brera attracts a considerable number of international students. It offers both traditional and innovative courses such as: Decoration, Painting, Sculpture, Theatre Design, Contemporary Sacred Art, Restoration of Contemporary Art, Communication and Education applied to Art, Art and Multimedia Communication.